It's that time again...HAPPY HALLOWEEN TO YOU ALL!!! But first, here's some tips to keep you and your loved ones safe!
1. DO: Let's be sure your child is easily visible to passing cars.
DON'T: Rely on streetlights alone.
Did you know the number one Halloween Hazard is kids being hit by cars? Drivers have trouble seeing kids that are dressed in costumes that are dark colored. Make sure your kids have on costumes that are light colored, incorporating accents of bright colors and candy bags with reflective or glow in the dark tape works well too! Reflective tape glows in the beams of a car's headlights making your child easy to see when crossing the street. This tape can be added to literally everything, costumes, candy bags, coats, hats, etc.
2. DO: Let's be sure all costumes fit well.
DON'T: Dress them in long, baggy or loose clothing.
If your children costumes are too long or restrict their movement in any way, it may cause them to trip and fall. Loosely fitting clothes may get caught in doors, get caught in fire sources or worst-case scenario, cause strangulation.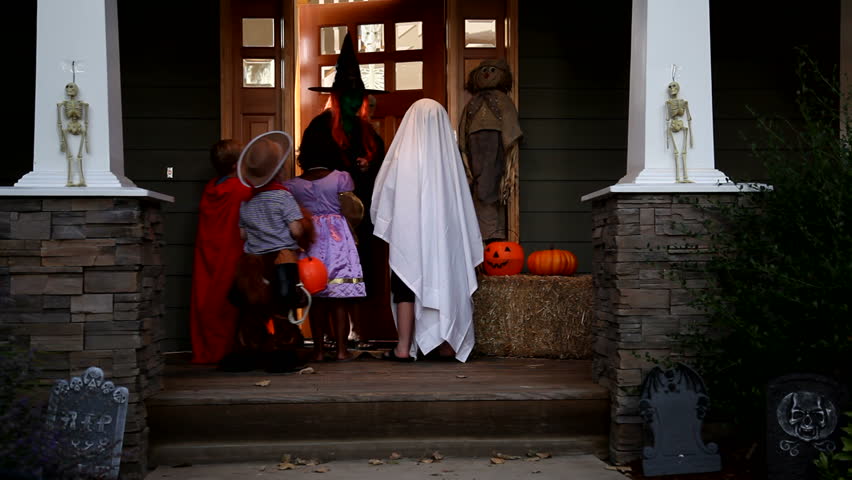 3. DO: Keep all eyes on your children when trick or treating in a group. DON'T: Let your children go trick-or-treating without adult supervision.
There are many kids out trick or treating and many of them will be in similar costumes. This makes our jobs as parents difficult when trying to keep an eye on your little one. If possible, place an identifier on your child that will distinguish them between all the other super-heroes and princesses out there!
I'm sure most of us already know this rule BUT it doesn't hurt to say it again!
4. Do: Let's be sure our children accept all treats kindly. DON'T: Let your children eat candy until you have checked them!
We should all be using our manners when collecting treats from the community on Halloween. Teaching them to always say please and thank you to every one person that gives them candy. Remind them, If the treat is not what they expected, a "thank you" is still necessary. Immediately discard all candies that look suspicious, loosely wrapped or unwrapped.
Until next time... #bethefaceofkindness